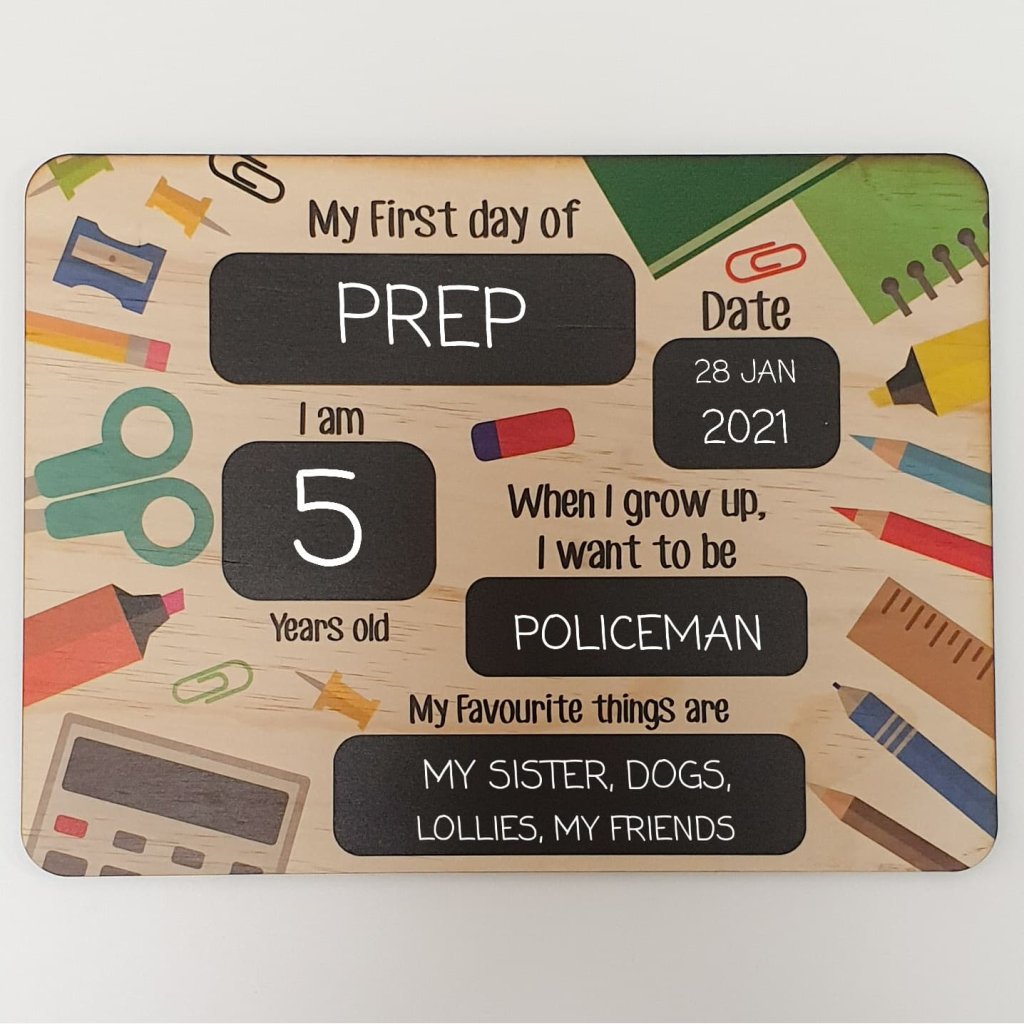 First Day of School Board - Stationery Border
$

-

$

$8.95 Flat Rate Shipping
$12.95 Express Shipping
$25 International Shipping
---

Free Shipping
For orders over $150
---
Stationery Border First Day of School Board!
The perfect prop for your yearly back to school photo! Thoughtfully designed to be used year after year and by each sibling so you only need to buy one board per family! Built to last all those schooling years, from daycare to University!
Made from 4mm Pine, we print directly onto the surface of the pine and cure our ink to ensure the longest last and they are the perfect size for little hands to grown with.
Additional Information:
Dimensions: 40CM x 28CM
We recommend using normal stick chalk and not liquid chalk, as the ply is porous and may absorb the liquid chalk and leave a stain. Clean gently with a damp microfiber cloth. To stop the chalk from leaving any marks, we recommend cleaning straight after use.
Shipping:
This item is handmade & pre-order. Please allow 2-3 weeks from order placement for shipping.